Dr. Rebecca Thomley Named American Psychological Association Citizen Psychologist
Honor recognizes psychologists who improve communities, benefit society WASHINGTON – Dr. Rebecca Thomley of Headwaters Relief Organization has been named a 2018 APA Citizen Psychologist by the American Psychological Association for her promotion of volunteerism. "Dr. Thomley exemplifies the definition of a Citizen Psychologist by using psychology to make her community a better place," said… Read more »
25 Random Acts of Kindness Ideas for the Holiday Season
While the holidays can be joyous and happy for many, for others they can be really difficult. Giving back during this time of the year can be especially rewarding and really make someone's day a little brighter. Who knows, you may start a chain reaction, inspiring others to spread kindness around as well! Here… Read more »
Dr. Rebecca Thomley being recognized by Minnesota Business Magazine
We're excited to announce that Dr. Rebecca Thomley is being recognized by Minnesota Business Magazine as one of the 2018 (Real) Power 50 business leaders in the city. The list of honorees is impressive, and to be included with other "remarkable players in the Minnesota business community with a knack for getting things done" is… Read more »
CARF Survey
Orion Associates, Meridian Services, and Zenith Services were successfully surveyed by CARF International in February!  We were first accredited by CARF for the three year maximum in 2003 and were reaccredited in 2006, 2009, 2012 and 2015  We look forward to seeing the final report of this, our sixth CARF survey. We first sought CARF… Read more »
Inside Out Project Celebrates Somali-American Community
Orion Associates, in partnership with Headwaters Relief Organization, recently organized an art installation showcasing people from the Minneapolis Somali-American community, their personalities, sacrifices, creativity, hard work, and patriotism. Inspired by the global Inside Out Project, the installation features 100 large format portraits temporally affixed on a three-story building at 133 1st Avenue North in downtown… Read more »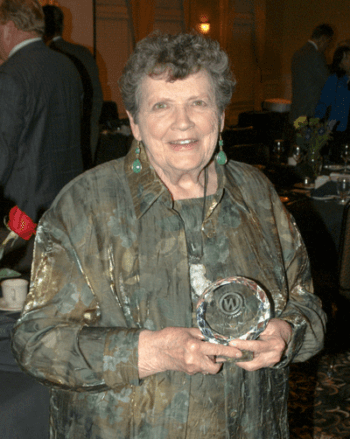 Marya Hage Inducted Into the Minnesota Women Business Owners Hall of Fame!
We are pleased to announce that Marya Hage, our organization's founder, was inducted into the Minnesota Women Business Owners Hall of Fame in a ceremony held on Tuesday, April 19th.  She was recognized as a pioneer in our field of service. The following statement was included in the event program: After her father's death when… Read more »
Orion Associates Receives 2016 Community Impact Award
Community engagement has long been an important value for Orion Associates.  On February 25th, this generosity of spirit was recognized by Minnesota business community at the 2016 Community Impact Awards. A program of Minnesota Business magazine, Orion received the award for its commitment to providing professional services through its support of Headwaters Relief Organization, its… Read more »
The FilAm Features When Strong Winds Blow
We are so pleased to see the book our related non-profit, Headwaters Relief Organization, created titled: "When Strong Winds Blow" featured in The FilAm. This is a children's book written by one of our own volunteers who was a child himself at the time he wrote it, alongside his grandmother, a psychologist and Red Cross… Read more »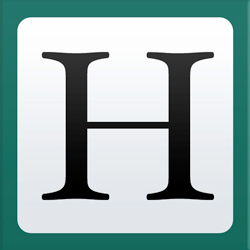 Rebecca Thomley Interviewed by the Huffington Post
Huffington Post Political Editor Laura Dunn interviewed CEO Dr. Rebecca Thomley recently about establishing Headwaters Relief Organization, her life experiences and the challenges women in business face. Read the full interview on the Huffington Post website.
Doing Well By Doing Good
Dr. Rebecca Thomley and Cheryl Vennerstrom were recently interviewed by Myrna Marofsky of the Women Presidents Organization (WPO). The video talks about women entrepreneurs who have seen the benefits of incorporating a social bottom line into their daily culture by promoting volunteerism and non-profit commitments in their organizations.
The Psychologist's Role
The psychologist's role has continued to evolve in disaster relief.  In this article for the American Academy of Experts in Traumatic Stress, Dr. Rebecca Thomley (CEO of Headwaters Relief Organization) and writer Julie Stroud discuss about how mental health care has become an increasingly important part of disaster relief recovery. They draw on first-hand knowledge… Read more »
Simple Ways to Give Thanks as a Family
Thanksgiving can be a chaotic and stressful time, whether it be hosting a large dinner, entertaining family and friends from out of town or just the knowledge that the countdown to Christmas is on full blast immediately after it's over. It's easy to get caught up in all this craziness. Some of us need to… Read more »
Orion Associates featured in StarTribune
Todd Nelson of the StarTribune featured Orion Associates for its volunteer culture in today's paper. CEO Rebecca Thomley and CAO Stephen Hage were interviewed for the piece, which focused on the employee culture and history of volunteerism with our related non-profit Headwaters Relief Association. Here is a brief excerpt and a link to the rest… Read more »