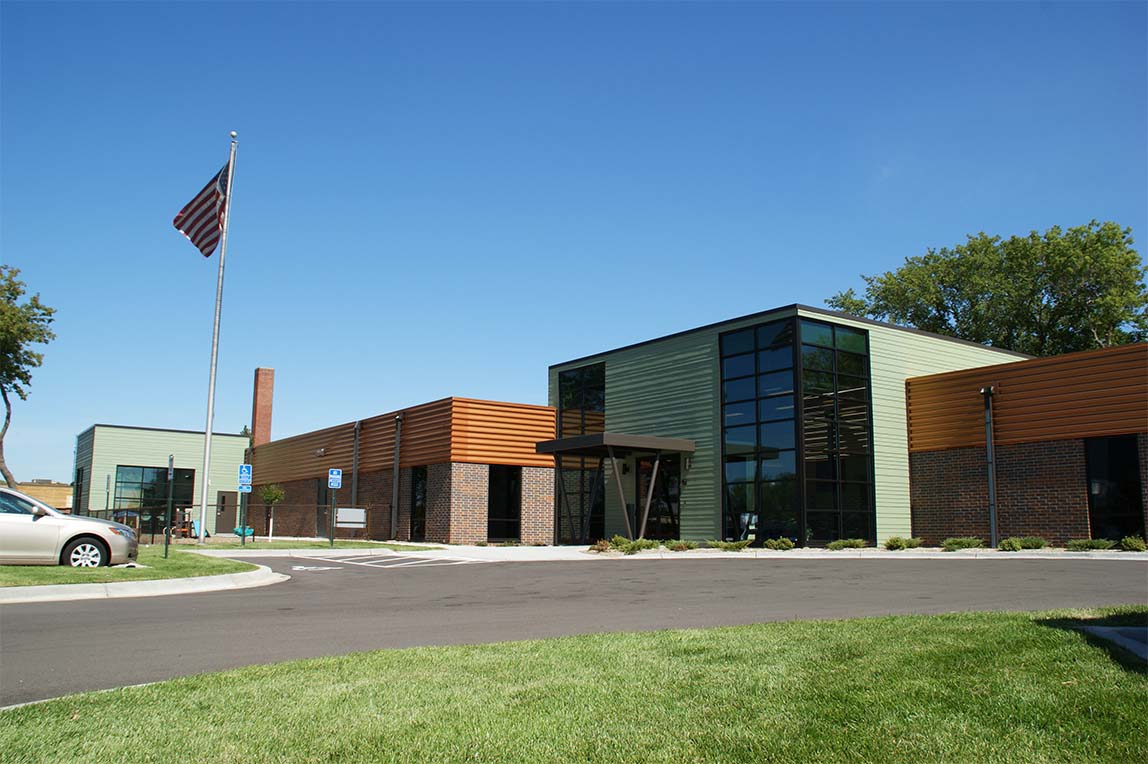 Orion Associates, Incorporated
Golden Valley West (GVW)
9400 Golden Valley Road
Golden Valley, MN 55427
Phone: 763-450-5000
Fax: 763-253-2685
Administrative & Training Office
Golden Valley East (GVE)
820 Lilac Drive North, Suite 200
Golden Valley, Minnesota 55422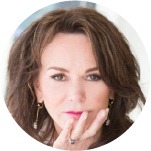 Dr. Rebecca Hage Thomley
President and Chief Executive Officer
rthomley@orionassoc.net
763-450-5045
Dr. Rebecca Thomley is the President and Chief Executive Officer of Orion Associates, Meridian Services, Zenith Services, Orion Intermediary Services and their related company Morning Sun Financial Services In this position, she is responsible for all aspects of the organizations.
Dr. Thomley feels that the most important things in her life are her family, friendships and the clientele she serves. She feels that it is important to look for the commonality in understanding individuals, not to make judgments without having walked in the same footsteps and believes that through hard work and determination anything is possible.
Dr. Thomley 's education and qualifications for this position include a Bachelor of Arts degree with a double major in Psychology and Criminal Justice, a Master of Science degree in Psychology, with an emphasis in Rehabilitation Counseling, a Master of Science degree in Clinical Psychology, a Masters' Degree in Psychopharmacology, a Master of Arts degree in Organizational Management, and a Doctorate in Clinical Psychology. Dr. Thomley is also a Certified Rehabilitation Counselor, a Licensed Psychologist, a member of the National Association of Clinical Hypnosis, a member of the American Red Cross Mental Health Support Team, the state Mental Health Advisor to the Red Cross, a member of the National Academy of Neuropsychology, and a member of the American Academy of Experts in Traumatic Stress. Rebecca is a volunteer for the Behavioral and Social Science Volunteers on a national level. Dr. Thomley is also the Minnesota Disaster Response Representative for the American Psychological Association as well as the Northern States Region Advisor. She is a Past President of the Minnesota Psychological Association.
Dr. Thomley has worked as direct service staff person in the human service field in a variety of positions, including delivering SILS services in both the community and apartment training programs, as a live-in staff person, as direct service staff in an Intermediate Care Facility for the Mentally Retarded (ICF/MR), and delivering In-Home Services. She was employed by the State of Minnesota and was a Career Rehabilitation Counselor. The primary population Dr. Thomley served was the chronically mentally ill and developmentally disabled individuals, pursuing community based employment. Subsequently, she worked for several years in a human service organization that had fifty employees at the time of her hire, and grew to over five hundred. Employed initially as a Program Director, Dr. Thomley became an Administrator, and finally, the Chief Operations Officer. She developed vocational day habilitation training services, as well as started the company's In-Home Services program, and several waivered service residential sites. Dr. Thomley is a Clinical Psychologist, serving a varied population and specializing in sexual abuse, women's issues, diagnostics, neuropsychology, minorities, people with HIV/AIDS, trauma and crisis intervention. She maintains a private practice and co-authored a photo essay book on breast cancer.
Dr. Thomley has led the organization's effort to broaden its social service mission, beyond the people who receive the organization's services, to promote greater community outreach and volunteerism. In 2005, Dr. Thomley, a lifelong volunteer, committed the organization to disaster relief and created the non-profit, Headwaters Relief Organization. She has provided leadership to nearly 1000 community volunteers as they have provided clean-up, re-building and mental health support in New Orleans, greater Louisiana, southeastern Minnesota, Cedar Rapids, Iowa, Fargo and Minot, North Dakota and, most recently, in Minneapolis and Haiti. This commitment to volunteerism has had a significant impact on the organization, in which over 90% of the management employees regularly participate in volunteer activities.
Dr. Thomley has received numerous recognitions and awards for her work with the organization in all aspects of its work, from its management services, to its excellence as an employer, but also as the leader and primary inspiration for the organization's philosophy and action in volunteer services to the community, through our non-profit Headwaters Relief Organization.
Under Dr. Thomley's leadership, Orion Associates has been regularly recognized and awarded for the quality of its management services, as an excellent employer and for its philosophy and action in volunteer services to the community.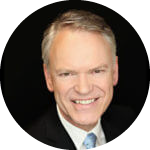 Stephen Hage
Chief Administrative Officer
shage@orionassoc.net
763-450-5045
Stephen Hage is the Chief Administrative Officer for Orion Associates, the management company for Meridian Services, Zenith Services and Orion ISO. In this position, he is responsible for the organization's Human Resources and Training functions, with an emphasis on the organization's internal and external communications.
Stephen's goal for Orion Associates, Meridian Services, Zenith Services and Orion ISO has been to create an organization in which people are given the opportunity to achieve personal and professional fulfillment. He recognizes the organization's primary goal of providing consumers with services of the highest quality possible and believes that one of the best ways to accomplish this goal is by providing the organization's employees with the best work environment possible. Stephen intends to see that working for the organization is a very positive experience. He hopes to accomplish this goal by working to provide employees with superior wages and benefits, with advancement potential, with an excellent staff of co-workers and with supervisors who care about the professional growth and personal satisfaction of their employees. Stephen looks forward to the ongoing development of the organization as an excellent employer, providing all of its employees with a positive, rewarding work experience.
Stephen's education includes a Bachelor of Arts degree from Saint Olaf College. He has a Master of Arts degree in Religion from Yale University Divinity School and a Master of Arts degree in Organizational Management from Concordia University, Saint Paul. Stephen has also completed extensive Human Resources Generalist coursework at the University of Minnesota's Carlson School of Management.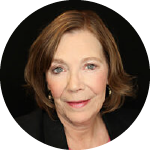 Cheryl Vennerstrom
Chief Operating Officer
cherylv@orionassoc.net
763-450-5007
Cheryl Vennerstrom is the chief operating officer of Orion Associates. She is one of the founders of Headwaters Relief Organization and provides leadership to Headwaters Relief Organizations' activities and has led large teams of people to provide disaster relief for various regional, national and international disasters since Headwaters' inception.
Cheryl has a degree in English, Masters level education in Organizational Management and over 35 years' experience working with families and with individuals with access and functional needs as well as mental health concerns. Cheryl provides on-call crisis management for residential services and supervises a team of 9 senior managers. Cheryl is trained in Psychological First Aid and Critical Incident Stress Debriefing and is certified as an Emergency Medical Technician (EMT).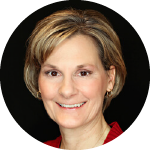 Toni Thulen
Chief Financial Officer
tthulen@orionassoc.net
763-450-3780
Toni Thulen is the Chief Financial Officer for Orion Associates, Meridian Services, Zenith Services, Orion Intermediary Services Organization, Morning Sun Financial Services, and Headwaters Relief Organization. In this position, she is responsible for all financial and technological aspects of the organizations.
Toni believes that whatever the circumstances, one should always be ethical and honest in everything they do. Her family, friendships, and faith values are the most important things to her. Toni's hope is that the values she brings will help to build a strong team in the organization.
Toni's education includes a Bachelor of Science degree from the University of Minnesota – Duluth in Accounting. In 2012, Toni completed a Masters of Theological Studies degree at Bethel Seminary. In addition, she has completed several training courses related to computer network administration, database development, and various accounting systems.
Toni's professional experience includes various accounting and financial positions in a number of industries. She began her career as an accountant with an agricultural cooperative and immediately became responsible for the financial maintenance of one hundred and thirty small lumber yards. From there, Toni moved into another accounting position at Carlson Companies, one of the largest privately held corporations in the world. It was there that she began working with database software programs and, eventually, would write a software program that was used to track employee hours on various customer programs. Toni later became the Controller for a new division of Norstan, Incorporated, a telecommunications company. She would spend the next ten years at Norstan, managing the finance and technology needs for three divisions whose sales ultimately grew to over $70 million per year. In her capacity as Controller, she was responsible for the networked computer systems, accounting systems, facility expansions, as well as the day to day management of the accounting and technology employees. Toni left Norstan to accept another position as Controller with Vitec, Incorporated, a new start-up company. She then worked as an individual consultant in the accounting field. While the consulting was a rewarding experience for Toni, she soon found that she prefers to be part of a team with a common goal and joined Orion Associates as its Chief Financial Officer.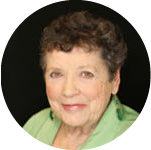 Marya Hage
Advisory Board Chair
Marya Hage was the founder of Meridian Services, which led to the development of several related companies including Orion Associates. In her position as an Advisory Board Chair, she continues to play a pivotal role in the overall direction and management of the organization.
In stating her philosophy of service, Marya says, "I believe that we have been given incredible gifts. By the living standards of most of the world, we have great riches. We have also been given the luxuries of time, opportunity, skill, and intelligence. But most importantly, we have also been given the opportunity to share what we have with those around us as we work for a better and happier life for the consumers we serve."
Marya is a graduate of the University of Minnesota, Duluth, having earned a Bachelor of Arts degree in Political Science and History. She also has a Master of Science degree in Rehabilitation Counseling from Saint Cloud State University. Marya is both a Licensed Independent Social Worker and a Licensed Psychologist.
Marya began her professional career as a Social Worker in Saint Louis County where her responsibilities included intake, adult protection, child welfare, and working with people with developmental disabilities. Later, she established the first Volunteer Services program in Stearns County. She also initiated an apartment training program for people with developmental disabilities and then became Training Director for that corporation, planning, approving, and developing all training materials for the staff and organizing and presenting seminars and workshops.
In 1980, Marya founded Meridian Services as the first licensed Semi-Independent Living Skills (SILS) program in the state. In 1984, she contracted to deliver Case Management services to clients with developmental disabilities. With the advent of Waivered Services, Meridian Services opened its first Supervised Living Services (SLS) home and began to provide In-Home Services.
Marya also has a long history of volunteer activities. While living in Duluth, she served on the Board of the Duluth Welfare Council, the planning body for all United Fund agencies. She was president of her church women, and president of the four hundred member League of Women Voters. She remains politically active. She has been president of the Saint Cloud area Sons of Norway, and has served on the Sons of Norway District Board, working with lodges from Minnesota to Texas where her responsibilities include directing social, cultural, and publicity activities. More recently, Marya has been active on the Stress Team of the American Red Cross. She has worked as a volunteer psychologist on the Oklahoma City hotline, Hurricane Marilyn in Saint Thomas, Hurricane Georges in Mississippi, Hurricane Isabel in Baltimore, and floods and tornadoes in West Virginia, Oklahoma, and in Minnesota. She served at the Pentagon after 9/11 and after the school shooting at Red Lake High School. She is also a member of the Critical Incident Stress Debriefing team, the team that works with police, firemen, ambulance drivers, and others after they have experienced traumatic events on the job.
Marya's most important interest, however, is her family. Marya has four children and eleven grandchildren. In her spare time, Marya loves reading and traveling.
Andrea Hagen
Director of Risk Management
ahagen@orionassoc.net
763-450-5008
Andrea Seurer
Director of Benefits and
Onboarding

aseurer@orionassoc.net
763-450-5057
Jason Hoffrogge
Training Director
jhoffrogge@orionassoc.net
763-450-5029
Sherry Smith
Quality Assurance Administrator
ssmith@orionassoc.net
763-450-7915
Justin Dukowitz
Executive Director of Payroll Operations
Jdukowitz@orionassoc.net
763-450-3781
Brian Close
Director of Accounts Payable
bclose@orionassoc.net
763-233-7454
Cassie Yeats
Director of Accounts Receivable
cyeats@orionassoc.net
763-450-3782
Melissa Kleinhuizen
Morning Sun Director of Payroll
mkleinhuizen@orionassoc.net
763-233-7554
Kelsey Lee
Director of Payroll Tax & Benefits
klee@orionassoc.net
763-452-1990
Mike Hardy
Technology & IT
Security Coordinator

mhardy@orionassoc.net
763-450-5193