"A River of Hope" Returns to New Orleans Two Years After Our First Relief Trip

Zenith Services volunteers returned to New Orleans with the "A River of Hope" project, over Thanksgiving weekend, November 24-27, 2007 to assist with the ongoing rebuilding efforts in the city. This trip was undertaken on the second anniversary of our first trip to the Ninth Ward and was our ninth large group trip to New Orleans taken since Hurricane Katrina devastated a large part of the Gulf coast. The organization was represented by eight employees, while the majority of 35 volunteers were community volunteers and building professionals who were rebuilding a number of community structures in the Ninth Ward.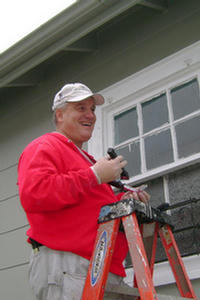 During this trip, our work crews made up of builders, electricians and plumbers worked on community structures including the building we are using for our Mental Health Resource Center, a daycare center, a domestic abuse center and a home for elderly services. Much was accomplished including finishing work, painting, electrical and plumbing work.
We are grateful for the over 400 volunteers who have participated in our nine majors trips to the region including individuals from Minnesota, Florida, Alabama, Washington, Idaho, Colorado, Utah, Michigan, Wisconsin and Germany.
Our experiences in New Orleans have been memorable and for many of us life changing. Among the lessons we learned is the incredible impact a small grassroots group can have. We have enjoyed all of the volunteers that have joined us; each of you brought your unique gifts to the project. We appreciate the financial support from many of you-it made these trips possible. At this time of year, the River of Hope experiences serve as a powerful reminder that it is most meaningful to give.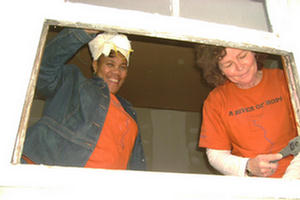 The following is a reflection on the trip by Kari Reinhart, a Program Administrator with Meridian Services. Kari has been instrumental in organizing the latest trips to New Orleans:
"When working with the River of Hope project, I have the unique opportunity of having contact with the volunteers. I send out the correspondence mailings and receive the list of interested volunteers. Although we always have a great group of volunteers; both skilled and unskilled, professional and novice, men and women, young and old, there are always those that can't go but are there with our group in spirit. That is the group I would like to focus on.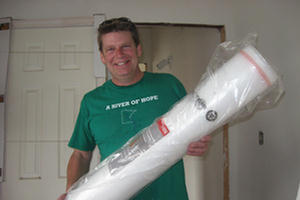 I received several e-mails last time from potential volunteers, but because of circumstances beyond their control, they were not able to participate on our ninth re-building trip. Illnesses, family obligations, vacations, are just a number so reasons that someone may not be able to help. So many of our volunteers have gone time and time again and we appreciate all of their dedicated, hard work. I could actually hear the disappointment when they realized that they were not going to be able to make the last and final trip to New Orleans for whatever reason. There seems to be a sense of commitment to finish the work that was started by all. Through our efforts, River of Hope has been able to provide for the community, families and church of the Ninth Ward. In more ways than what can be seen by the eye.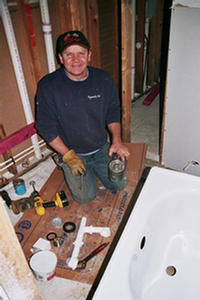 As a by-product of this, we have also provided for our community members of volunteers here in Minnesota. The pride they feel by giving, caring and seeing what they can accomplish for others has been immeasurable. Again, I hear this from the volunteers, rather they are able to go and work hands on, or be there in spirit and help in other ways.
There are, of course, other ways to help. Anytime a group leaves for New Orleans there are supplies that are needed to complete the construction and this of course costs money. All donations made are tax deductible and greatly appreciated.
As we expand our efforts to help others in need, we are creating Headwaters, through which we will continue to provide relief services to those in need. We are able to do this because of all our wonderful volunteers. Those that help hands on and those that help support us in other ways.
If you are interested in being on our mailing list and finding out more information on our efforts please contact Kari Reinhart at 763-450-5050 or by e-mailing her at .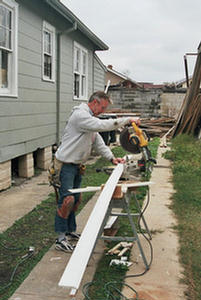 Thank you for your ongoing support. Let's continue to work together so that others can live together with hope, peace and community."
Along with Kari, we also want to offer a profound and heartfelt thank you to all who have supported and participated in the River of Hope project.
Donations to "A River of Hope" can be made payable to the Zenith Services, Incorporated Disaster Relief Fund, and all donors will receive a charitable tax deduction receipt in the mail. In order to donate, please contact Cheryl Vennerstrom, at 763-450-5007, or e-mail her at .
All tax deductible donations to the "River of Hope" project should be made to the:
Zenith Services, Incorporated Disaster Relief Fund

44 North 28 th Avenue, Suite A,

St. Cloud, Minnesota 56303
"A River of Hope" Project Participants
Leota Bemis, Judy Breyfogel, Kate Casserly, Marie Christofferson, David Comb, Alicia Corbett, James Culpepper, Alec Demgen, Julia Demgen, Tim Engstrom, Matt Frank, Bernard Ganley, Anthony Gebhard, Julie Gleason, Kathleen Holtz, Doug Jeans, Steve Johnson, Tom JoliCoeur, Pastor Warren Jones, Jocilyn Klick, Lori Kurtz, Steve Kurtz, Jeremy Laberda, Joel LeVahn, Beth Lewis, Tammy Maschler, William Maschler, Rodney Morket, Sarah Olsen,
Pete Stahl, Alexander Thomley, Luke Thomley, Rebecca Thomley,
Tony Vanelli, Cheryl Vennerstrom, Mike Weber
"A River of Hope" Project Sponsors
ABetter Inspection -— Blaine
Abrams & Smith – Minneapolis
AC Carlson Appliances – New Hope
Ace Hardware – Long Prairie
Afton Alps — Hastings
Alan Michael Design — Edina
Alpine Capital LLC
Ambiance@53 – Little Falls
Anchor Bank – Wayzata
Anderson Engineering
Apperts Food
Archetype Signmakers — Eagan
Arthouse, Incorporated — Minneapolis
Artistic Stone, Incorporated — Avon
Behind Bars Bike Shop — Minneapolis
Berg Bag Company
Bethel University (Social Work Group)
Builders Association of Minnesota – Saint Paul
Bird Island United Methodist Church
Blaine Jaycees Club
Bookin' It – Little Falls
Bonanza Restaurant
Buca De Beppo — Osseo
Camille's Sidewalk Café
Chili's
Chipotle
City of Bird Island
Copeland Buhl Company
Creative Shears
Crestliner, Incorporated — Little Falls
Crystal Kuemper and Quilters
Curves — Crystal
Daisy a Day Floral and Gift — Sartell
Dan Leitner C.P.A. – Blaine
Davanni's Pizza – Waite Park
Day Distributing Company – Maple Plain
Dunwoody Institute – Minneapolis
El Loro Mexican Restaurant — Crystal
Emma's Restaurant & Lounge
Energy Solutions International – Saint Paul
Equinox Creative Production
Evergreen Equipment – Little Falls
Everyday People Store
Faith United Methodist Church
Falls Furniture — :Little Falls
Family Dentistry – Minneapolis
Five Star Heating & Air
Four Seasons Chiropractic — Plymouth
Fun Factory Day Care
Furniture Clearance Center
Geriton Medical Supply
The Gilbert & Sullivan Very Light Opera Company — Minneapolis
Glacier Plumbing — Cedar
Grand Rios – Brooklyn Park
Grumpy's Bar — Minneapolis
Harding Lastrup Snodusters Club
Hirshfield's
Hollywood Video – Blaine
House of Pizza — Sartell
House on Crystal Lake
Hunstiger Hillcrest Farms
Indoff – Sauk Rapids
Industrial Metals, Incorporated
Innovative Surfaces, Incorporated — Hastings
Innsbruck Jewelers – New Brighton
Italian Pie Shop — Minneapolis
Jerry O. Parker – Salon Levanté — Minneapolis
Jungle Theater – Minneapolis
Keep In Touch Massage
Kindercare
Kurtile Ceramic Company – Brooklyn Park
Kvasnick Photography – Saint Paul
Lagoon Cinema – Minneapolis
Lava Links — Roseville
Lily Pad Ceramics
Lions Club of Saint Augusta
Local Motion – Minneapolis
Lom Accounting Service
Long Prairie Food Center
Long Prairie Lumber Yard
Long Prairie Packing Company
Loring Corners — Minneapolis
M & I Bank
Maggiano's Little Italy – Bloomington
Mahowald Insurance Agency
Majors Sports Café
Mankato Truck Repair
Mant's Bowling
Marco Business Products
Mark VII Distributing – Saint Paul
Minneapolis Floral – Minneapolis
Minnesota Department of Transportation District 3 Employees — Baxter
Minnesota Public Radio
Minnesota Sandplay Therapy Group
New Century Partners — San Francisco, California
Nordic Insulation, Incorporated — Blaine
Nordic Ware
Northeast Tree, Incorporated
Northern PCS Services
Northern United, Incorporated — Little Falls
Northwestern Bookstores – Maple Grove
Nowthen Nursery — Nowthen
Oakridge Elementary
Office Depot
Old Spaghetti Factory — Minneapolis
Olive Garden – Brooklyn Center
Petco
Petersen Motorworks, Incorporated
Piazza's Italian Ristorante
Po-Knee Toys — Wayzata
Planet Beach
Pratt Homes
Priscilla Circle of Linden Hills Church
Professional Looks Etc. Salon
Promotion Resource Alliance
Quality Label
Quizno's
Randall Building Supplies
Red's Auto – Pierz
Remodelers Choice — Minneapolis
Rick Day Day Distributing Company
Richfield Flowers & Events — Richfield
Robin Lee's Hallmark — Crystal
Roly Poly Sandwiches — Crystal
Sacred Heart Elementary
Saint Sabrina's
Salon E!
Salon La Terre
Sherwin Williams
Simon Delivers
Spalon Montage
Spectrum Printing – Little Falls
Spectrum Transportation – Maple Grove
Stems and Vines
Strategic Equipment & Supply – Saint Cloud
Styer Transportation – Lakeville
Salon La Terre — Minneapolis
Sam's Club – Saint Cloud
Scrapbooks Plus — St. Cloud
Smith Brother's Decorating Center – Ham Lake
Spalon Montage
Spectrum Transportation
Sweet Taste of Italy — Crystal
The Red Rose — Minneapolis
Theisen Building Supplies – Kimball
Thielen's Meats — Little Falls
Tech Builders – Fairmont
Time Out Sports Bar
Tires Plus – Blaine
Todaze Hair
Trillium Services – Duluth
Trimpac, Incorporated – Saint Cloud
Twin City Tile & Marble Company – Saint Paul
Valvoline
Victory Auto Service — Blaine
Voyager School
Walgreens
Warner Manufacturing Company — Minneapolis
Western Bank – Mounds View
Yellowstone Quilt