The Minneapolis St. Paul Business Journal chose Rebecca Thomley, Chief Executive Officer of Orion Associates and its affiliated companies, as "A Woman to Watch" in their July 2007 "Women in Business" issue. She was honored at a luncheon sponsored by the publication at the Minneapolis Hilton Hotel on July 25, 2007.
The following article appeared in the July 2007 issue of the Minneapolis St. Paul Business Journal: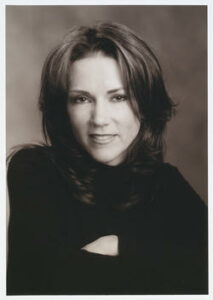 Rebecca Thomley has been Chief Executive Officer of management services company Orion Associates for seven years. The company offer financial services, quality assurance services, and training. She was previously Chief Operating Officer. Thomley joined Meridian Services, a related company founded by her mother, in 1992. Under Thomley's direction, Orion Associates has launched several affiliated social service agencies and tripled its scope. Thomley also launched A River of Hope, an ongoing Minnesota-based initiative to rebuild houses in New Orleans' poorest parishes, and in January, she and her team opened the first drop-in mental health resource center in the Ninth Ward. Thomley has been a practicing clinical psychologist for more than twenty years, and she has master's and doctorate degrees in psychology as well as a master's in organizational management. She is completing a post-doctoral master's degree in psychopharmacology. She is a member of several organizations, including the American Academy of Experts in Traumatic Stress and the National Academy of Neuropsychology.
What professional accomplishment makes you the most proud?
Since October 2005, my company has been involved in a grass-roots rebuilding effort in New Orleans' devastated Ninth Ward. What began as a volunteer mission of mostly agency staff to gut and clean houses has evolved into a statewide and national volunteer effort. A River of Hope has organized seven relief trips involving more than three hundred volunteers, thousands of dollars worth of supplies and more than nine thousand hours of labor.
What are you goals for this year?
Broadening the base of people Orion's services assist; diversifying Orion's services; expanding nationally in specific target areas.
Who has been your greatest mentor and why?
My mother, as an independent business woman ahead of her time, has always been an inspiration. She taught me to believe there's nothing I can't do.
What advice would you give to women professionals?
Women bring gifts to the workplace that are unique to their gender. We are hard-wired for an awareness of others and the world. Women should use these gifts to create change in how business is conducted.
Family
Married; children Nicholas, Alexander and Luke
What do you enjoy doing in your leisure time?
Time with family skiing, traveling, and doing service projects. I love to read as well.