Our Fifth Annual Celebration of Cultural Diversity
March 2007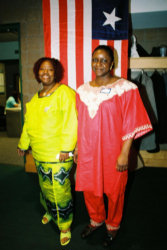 Our organization's consumers and employees gathered together, once again, as Orion Associates, Meridian Services and Zenith Services held its Fifth Annual
Celebration of Cultural Diversity, on March 12th, at the Maple Grove Community
Center, in Maple Grove.
Since we established the Celebration of Cultural Diversity as a regular organizational
event in 2002, this tradition has become a wonderful opportunity for our employees,
our consumers and their families to sample foods from a number of different
ethnic groups, to learn more about each other and the cultures from which we
all come, and to have a great time together as we celebrate our diversity!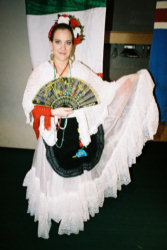 nThe event recognizes the ethnic heritage of our American-born consumers and
employees, including those of European, African, Asian and Native American
ancestry, but focuses on those who have come to the United States more recently
and who have brought with them their cultural heritage, traditions and perspectives.
It is exciting to realize that our consumers and employees include people
who have come to us from around the world including … Cameroon, Great
Britain, Kenya, Liberia, Nepal, Nigeria, Sierra Leone, South Africa, Pakistan,
Russia, Ukraine and Zambia.
As was the case for those of us whose ancestors came or lived in the Americas
in the more distant past, these recent immigrants have brought with them the
riches of their cultural heritage. Along with more established American traditions,
these now contribute to the ongoing creation of our country and culture into
what it is today and what it will become in the future.
We are proud to be a part of an organization recognizes, appreciates, and
values the richness that everyone brings to the creation of, not only our country,
but also to who was are as individuals.