As the deadline approaches , "A River of Hope" returns to New Orleans to help with Hurricane Katrina clean up
Our "River of Hope" volunteers returned to New Orleans in early August to continue to assist with the clean up and rebuilding efforts in the Ninth Ward, east
New Orleans, and Saint Bernard's Parish. This was the organization's fifth trip to the region.
There was a particular sense of urgency with this trip in that the city of New Orleans had set a deadline of the end of August, one year after the hurricane, for homeowners to make substantial efforts towards rebuilding their homes. If they failed to do so, their homes and properties would be appropriated by the city. Our efforts saved a number of families' homes from being taken.
Before we left, we conducted a number of fund raising efforts, including a Golf Tournament, a Yard Sale, a Dinner and Silent Auction, and a 5K Fun Run. Through these and other efforts, we were able to raise enough money and donated supplies to fill a semi-truck with sheet rock, tools and other building supplies and materials.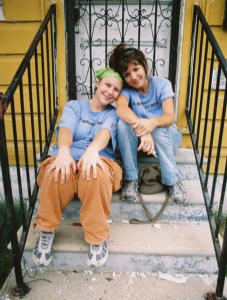 While in New Orleans, we gutted several homes so that additional clean up and repair work can begin. For a third time, we were joined by general contractors, plumbers, and electricians who volunteered there expertise. We are excited to be very close to finishing the re-building one home into which the homeowners will be able to return. There are four other homes that we are committed to re-building, which are currently in various stages of construction.
We plan to return to New Orleans in November, to continue to work to support
the people of New Orleans through re-building efforts.
We want to thank all of the individuals and businesses who have supported and contributed to this cause and would encourage others to do the same. In order to donate, please contact Jenny Schraut, 612-432-5915, or e-mail her at .
All tax deductible donations should be made to the:
Zenith Services, Incorporated Disaster Relief Fund

44 North 28th Avenue, Suite A

St. Cloud, Minnesota 56303
"River of Hope" Project
Participants – August 2006
Ann Anderson, Jay Anderson, Robert Ballinger, Emily Bastyr, Rich Berentson, Dean Blevins, Ryan Bose, Rebecca Bowers, Todd Bowers, Judy Breyfogle, Steve Brink, Alicia Corbett, Janis Federer, Gina Guggisberg, Lyndsay Hage, Madeleine Hage, Marya Hage, Stephen Hage, Gregory Hinrichs, Kathy Holtz, Pastor Warren Jones, Aya Koné, Kirstin Koné, Sayf Koné, Lori Kurtz, Steve Kurtz, Annie Logan, Kenneth Lom, Tammy Maschler, Jennifer Meixell, Matthew Moore, Hugh Muehlberg, Sarah Olsen, Gary Sauer, Jenny Schraut, Sarah Sexton, John Shavers, Brandi Smith, Sherry Smith, Alexander Thomley, Luke Thomley, Rebecca Thomley, Toni Thulen, Peter Vik, Cassandra Welk, Duane Wilkerson, Garrett Wilkerson, Nicholas Wilson
"River of Hope" Project Sponsors
The following agencies and businesses have generously contributed to our "River of Hope" project, and many have done so several times. In addition, hundreds of individuals have given to our efforts as well. We would like to express our gratitude and deep appreciation to everyone whose donations have made our work in New Orleans possible. Thank you!
ABetter Inspection – Blaine
AC Carlson Appliances – New Hope
Abrams & Smith – Minneapolis
Ace Hardware – Long Prairie
Afton Alps – Hastings
Alan Michael Design – Edina
Alpine Capital LLC
Anderson Engineering
Apperts Food
Artistic Stone, Incorporated – Avon
Berg Bag Company
Bethel University (Social Work Group)
Bird Island United Methodist Church
Blaine Jaycees Club
Bonanza Restaurant
Buca De Beppo – Osseo
Camille's Sidewalk Café
City of Bird Island
Copeland Buhl Company
Creative Shears
Crystal Kuemper and Quilters
Curves – Crystal
Daisy a Day Floral and Gift – Sartell
Dan Leitner Consulting – Blaine
Davanni's Pizza – Waite Park
Day Distributing Company – Maple Plain
El Loro Mexican Restaurant – Crystal
Emma's Restaurant & Lounge
Equinox Creative Production
Family Dentistry – Minneapolis
Five Star Heating & Air
Four Seasons Chiropractic – Plymouth
Fun Factory Day Care
Furniture Clearance Center
Geriton Medical Supply
Gilbert & Sullivan Very Light Opera Company
Grand Rios – Brooklyn Park
Grumpy's
Harding-Lanstrup Sno Dusters
Hirshfield's
Hollywood Video – Blaine
House of Pizza – Sartell
House on Crystal Lake
Hunstiger Hillcrest Farms
Indoff – Sauk Rapids
Industrial Metals, Incorporated
Italian Pie Shop – Minneapolis
Jerry O. Parker – Salon Levanté – Minneapolis
Jungle Theater – Minneapolis
Keep In Touch Massage
Kindercare
Lagoon Cinema – Minneapolis
Lily Pad Ceramics
Local Motion – Minneapolis
Long Prairie Food Center
Long Prairie Lumber Yard
Long Prairie Packing Company
Loring Corners – Minneapolis
M & I Bank
Maggiano's Little Italy – Bloomington
Majors Sports Café
Mahowald Insurance Agency
Mankato Truck Repair
Marco Business Products
Mark VII Distributing – Saint Paul
Minneapolis Floral – Minneapolis
Minnesota Public Radio
Minnesota Sandplay Therapy Group
New Century Partners – San Francisco, California
Nordic Ware
Northern PCS Services
Oakridge Elementary
Office Depot
Old Spaghetti Factory – Minneapolis
Olive Garden – Brooklyn Center
Petersen Motorworks, Incorporated
Piazza's Italian Ristorante
Po-Knee Toys – Wayzata
Planet Beach
Priscilla Circle of Linden Hills Church
Professional Looks Etc. Salon
Promotion Resource Alliance
Quality Label
Randall Building Supplies
Rick Day Day Distributing Company
Richfield Flowers & Events – Richfield
Robin Lee's Hallmark – Crystal
Roly Poly Sandwiches – Crystal
Sacred Heart Elementary
Saint Sabrina's
Salon E!
Salon La Terre
Sherwin Williams
Simon Delivers
Spalon Montage
Spectrum Transportation – Maple Grove
Stems and Vines
Strategic Equip & Supply – Saint Cloud
Styer Transportation – Lakeville
Tech Builders – Fairmont
Salon La Terre – Minneapolis
Sam's Club – Saint Cloud
Scrapbooks Plus – St. Cloud
Spalon Montage
Spectrum Transportation
Sweet Taste of Italy – Crystal
The Red Rose – Minneapolis
Theisen Building Supplies – Kimball
Time Out Sports Bar
Todaze Hair
Trillium Services – Duluth
Twin City Tile & Marble Company – Saint Paul
Valvoline
Voyager School
Walgreens
Warner Manufacturing Company – Minneapolis
Western Bank – Mounds View
Yellowstone Quilt